I decided to link-up for Sunday Social this week. The questions are all about childhood.
Before I launch into that, though, I wanted to remind you all that I will be starting my own link-up for Dinner Time Tuesday THIS WEEK on Tuesday, February 12th! Stop by to check out what I had for dinner, and to share what you had, too!
1. What was your first car?
The first car that was totally mine was my 1993 Oldsmobile Cutlass Sierrra S. It was my "Roomie Car" since my college roommate,
Brooke
, had essentially the same car at the time!
2. Who was your favorite childhood teacher?
Mrs. Burget in 3rd grade. I also became very attached the student teacher we had that year, Mrs. Snare. After she left, we were pen pals for a little while. In high school, my favorite teacher was Mr. Bower.
3. Were you involved in any sports/extracurricular activities?
Sports? NO. lol I have not an athletic bone in my body. But...*takes deep breath* I was in Student Council (co-president senior year), Speech League, Student Congress, Chorus, Ensembles, Musicals, Peer Counseling, NHS (National Honor Society- President senior year), Handbell Choir, and I think that's all.....I might be missing something.
4. What was your favorite birthday party?
I really only had one birthday party as a kid where we invited friends from school. We always had a family party, and that was good enough for me. So I'll say my 8th birthday....because my dad video taped it, and I remember it the most because of it. :)
5. Who was your teen celebrity crush?
Who WASN'T my teen celebrity crush would be the better question. But I'll give you the short list.
Jonathan Taylor Thomas (JTT)
Mark Paul Gosselaar
Ryder Strong
Devon Sawa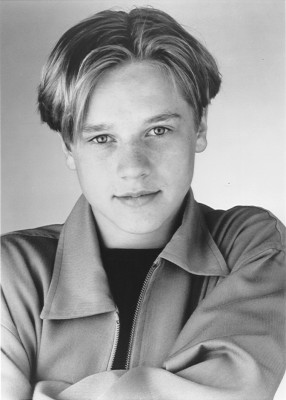 I had pictures of these guys (and many more) on my wall. I used to love those Teen Bop and other such magazines! I'd browse through them in the store forever to pick the one with the best pictures. I also thought I'd leave you with my first ever celebrity crush from when I was little:
Michael J. Fox
I LOVED "Family Ties" when I was a kid. He was the first poster I ever hung in my bedroom. :)