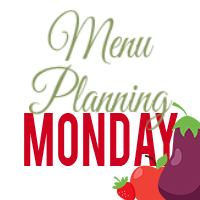 I'm gonna get right down to it people. Scott & I are having a hard time with this diet. And I don't mean in the "we're-not-eating-what-we-should" way. We're actually not really eating as much as we should be. We hardly ever have anything prepared....
I AM proud of the fact that we haven't been over eating, and we do try to stick to foods that we're supposed to have. (I haven't had chocolate since Easter.
Insane
.) With that being said, I am now trying to focus on making healthier choices: leaner meats, more veggies, whole wheat grains, etc. I have been feeling totally uninspired in the kitchen since we started this diet. It seems like we can't have anything
good
fun any more. We did agree that it's ok for us to take a day now and then to indulge. So I've been looking for some inspiration, and thankfully, my new bloggy-friend
Julie
, posted
this recipe
on Friday, and I decided I HAD to try it. (I had it for lunch yesterday.)
I did make a few tweaks for what we had on hand and to incorporate some of the ways we cook things for our Insanity diet. I also made it for two instead of one. ALL credit goes to her, though! Thanks, Julie!
Spinach, Mushroom, & Onion Scramble
Original Recipe by Jule from Love, JulieBug.com
Ingredients:
1 small can of mushroom pieces
1/2 onion diced
3 handfuls of spinach
2 whole eggs
2 egg whites
salt & pepper
1 T olive oil
1. Put olive oil in the pan and add onion to soften it.
2. When onion is softened, add the canned mushrooms to heat them.
3. Add spinach, and let it cook until wilted.
4. Add salt & pepper to the vegetables.
5. Meanwhile, scramble whole eggs and egg whites together. (
Julie suggested with a little water or coconut milk. I just added a dash of skim milk.
)
6. When the veggies are done, pour in the egg mixture.
7. Serve with with one slice of wheat toast with a teaspoon of butter.
This is Scott's half. I've been so hungry lately by the time I eat, that I totally devour my food before I can snap a pic.
Also sharing at:
Mostly Homemade Mondays