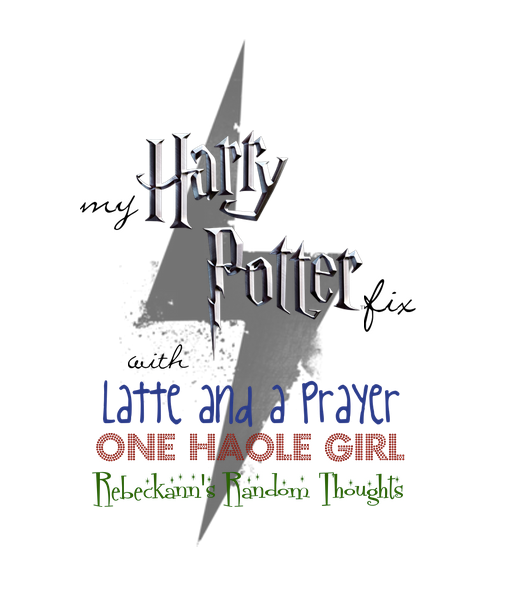 I really do love "My Harry Potter Fix" days. I can't wait for summer vacation. I plan to reread the books and have a movie marathon. *sigh* At least tomorrow is the first day of May and there are only 29 days left!!!
Ok, so don't forget the rules for getting in on the fun:
Post about Harry Potter, and share the link to your post.

Visit other blogs to read their Harry Potter thoughts.

Spread the love on Twitter, Facebook, Pinterest...whatever social media floats your broom. ;)

We'd LOVE your ideas for questions, projects, & other Harry Potter topics for the link-up. Fill out this form, and let us know if you'd like to guest post!
This week, we're talking about
Harry Potter and the Chamber of Secrets.
You can share your thoughts on the book and/or movie in any way you choose.
I'm going to stick to my favorites and least favorites.
Favorites:
~I love that this is the book where we first meet Dobby. Dobby is one of my favorite characters. I just tweeted this after rewatching
The Deathly Hallows: Part 1
the other day:
@kahardtke @onehaolegirl @beingakm @kturc just watched the scene where Dobby dies. Makes me sob every time! #deathlyhallows #HarryPotter
— (@rebeckann2) April 24, 2013
So I may not have appreciated Dobby then as much as I do now. But I love looking back at this book and knowing that this is where we met him. :)

~I also really enjoy that Ron & Harry flew the car to school. Ok, maybe this didn't all really work out well, but it's so fun to think about a flying car, isn't it? I can't figure out why they didn't just wait by the car for Arthur and Molly to come back, though. I don't see fascinated-with-muggle-items Arthur leaving the car there.... BUT at least they did manage to get to school safely, minus getting a bit banged up by the Whomping Willow.

~I liked this encounter with Voldemort better than in The Sorcerer's Stone. The idea of the diary coming "alive" through Ginny really sets things up for later in the series. It's also incredibly exciting (AND also important later) when Harry battles the basilisk and rescues Ginny.
Least favorites:
~Why are those kids always in the wrong place at the wrong time?? It makes me feel bad when everyone thinks that Harry is the Heir of Slytherin after he speaks Parseltongue....which he didn't even know he could do!
~Gilderoy Lockhart. I'm pretty sure that I need say nothing else.
~And also spiders.
Next week, we're going to talk
Prisoner of Azkaban.
Don't forget to link up below! :)