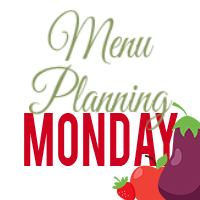 I wish I could say that I was doing better with Menu Planning.
I'm not.
I don't even think I have any excuses or reasons why. The meals we have been eating are
small
simple enough, that they can be put together pretty quickly without a lot of thought. BUT
Elizabeth
and
Jane
said that it doesn't always have to be a weekly meal plan! We can share recipes. So here's a healthy take on a chicken salad sandwich that I tried last week, courtesy of
Dorothy at Crazy For Crust
!
Avacado Chicken Salad Sandwiches
Original Recipe from Crazyforcrust.com
Ingredients:
2 cups of cooked chicken (We buy canned chicken from Sam's Club that I always use for chicken salad. I used 1 can.)
1 medium avacado
1/2 c. plain, non-fat Greek yogurt
1/4 c. salsa
1/2 tsp. salt
1/4 tsp. pepper
Pita bread
1. Peel the flesh off of the avacado and mash. (
Dorothy said to use a potato masher. We don't have one. I'm not sure why....anyway, I used a fork.
)
2. Add the yogurt, salsa, salt, & pepper, and stir.
3. Then add the chicken and stir to combine.
4. Serve on a whole wheat pita or whatever bread you choose. :) I had mine with a little salsa and tortilla chips.
Also sharing at
Mostly Homemade Mondays
.