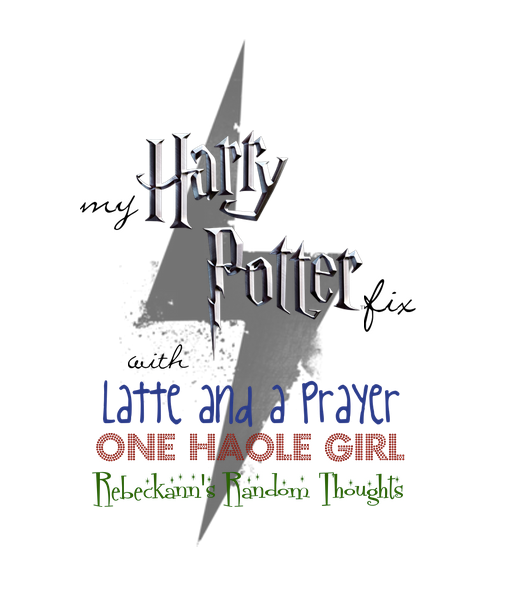 As always, please follow all of the hosts:
Kim
,
Tarole
, & me! Remember, this is a Harry Potter link-up. You should be sure to link up your post about Harry Potter, not just your blog URL. Thanks! :)
Remember, that we gladly welcome your questions for future weeks of the link-up. You can also choose to be a guest co-host.
Fill out this form
if you have suggestions!
Here are this week's questions:
1. Which character would you like to have read more about?
This one is an easy one for me. I would have LOVED to have read more about Professor McGonagall. She is such a great character. I was so excited to have had exclusive information from J.K. Rowling about her on Pottermore. I really do love her character and Maggie Smith portrays her so well in the movies! :)
2. Is there a character you think was unnecessary in the series?
I came up with this question. So you think that I would have an easy answer for this. I actually had to think about this a bit. I am going to preface my answer by saying that I do feel that authors usually have a purpose for EVERY character in a book--whether the reader gets it or not. With that being said, Cho Chang kinda drives me nuts. Was she really necessary? I mean, sure, it's good that Harry has a first crush, but she is with Cedric, wishy washy with Harry, jealous about Hermione. AND it's her friend that squeals on the DA. So.....see my point?
I think we could have done without her.
So as a bonus here, Scott & I were playing this trivia game we have called "Bezzerwizzer". I had a literature question, and as soon as he saw it, he was like, "Really?" The question was "Who was Harry Potter's archenemy?" That one, followed immediately by, "What is the last word in the Pledge of Allegiance?" won me the game.
Next Week's My Harry Potter Fix: Pottermore!
Share your thoughts on the site, your username, favorites, etc. etc. etc. It's all up to you!
Looking forward to seeing your answers this week. :)