Do you totally love how I just invented the word "Glanxious"?? Let me define it for you:
Glanxious-
adj.
A feeling of anxiousness in relation to the show
Glee
I love making new words.
Anyway, if you saw my
TV Addict
post on Tuesday, you know that one of my weekly shows is
Glee
on FOX. I know it's silly to be obsessing about a TV show, but whatever. It is what it is. This week's show will be honoring Cory Monteith. Cory played the beloved character Finn Hudson on the show for four seasons. This summer,
Cory died unexpectedly
.
For some reason, his death really affected me....and it still does. Maybe it's because he's my age. Maybe it's because he played such an amazing character on the show. Maybe it's because I had a bit of a crush on him/his character. Who knows??
As far as the Glee story line is concerned, Finn Hudson and Rachel Berry (played by Lea Michele) is one of my most favorite TV couples ever.

Seriously. To me, they rank up there with Zach Morris & Kelly Kapowski (
Saved By the Bell
)...
Cory & Topanga (
Boy Meets World
)...
Lucy & Ricky (
I Love Lucy
)....
Major Nelson & Jeannie (
I Dream of Jeannie
)....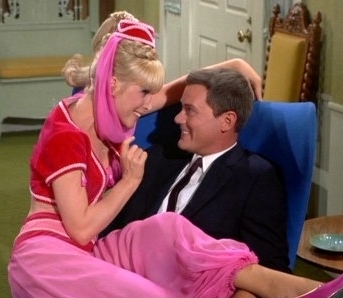 I could probably go on. I have issues.
My point is that even though they weren't together last season, there was always that hope, that...potential for them to get back together. That can't happen now. Even worse, Cory and Lea were a real-life couple.
My heart just breaks for her.
I know this episode is going to be difficult. It's very serious subject matter, and it's just devastating. I can totally accept that I will be a basket case, but I'm just glanxious about exactly how they'll be addressing his death. As odd as it sounds, I'm glad they will be addressing his death and "killing off" Finn Hudson rather than just ignoring the whole event or writing him out. I think the worst thing they could have done was write Finn out saying that he went away. That would have still left hope for him to return, for Finn and Rachel. I think they're doing the right thing.
And just in case anyone thinks that I may be exaggerating...just watch this preview:
I'll leave you with that.