So the "thing" to do in the blogging world is to have a "word of the year." I've always admired bloggers who are committed to finding their word and working on it throughout the year. As a sort of blogger, I find myself
wanting
to take part in this, procrastinating, not being able to think of something, and then moving on.
But THIS YEAR...
I think I've got it.
And I've actually totally stolen it from someone else. But whatever.
I don't know if any of you have ever seen the TLC show
Little People Big World
. I started watching it years ago when I would just put TLC on in the background while I did whatever, and it caught my attention. For a very brief rundown of the show, it is the story of Matt and Amy Roloff who are little people with four children (who are all grown up now). Three of their children are average height, and one of them is also a little person. Jeremy and Zach are twins, but Zach is an LP. They also have a daughter, Molly, and a son, Jacob. Currently, Molly and Jacob are not really active on the show (although Molly does pop in from time to time), but Jeremy and Zach are both married. (They are the two girls at the top of the picture. Tori is on the left and Audrey is on the right.)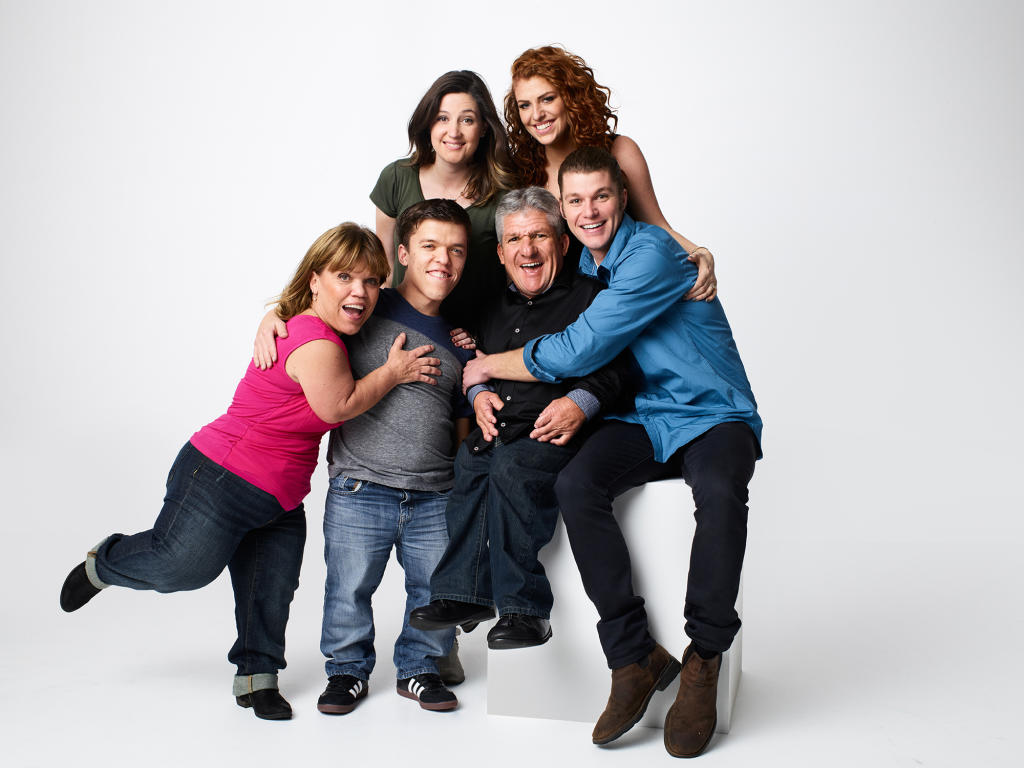 So why am I telling you all of this, and what does it have to do with my word for the year?
I'm so glad you asked.
Through the show, I started following
Audrey's blog
. A slogan she has lived by since she was a teenager is "always more." As I was watching last night's new episode, it hit me.
And that's when I stole it.
This year, my word of the year (even though it's actually two words) will be "
Always More
." This isn't about greed or gaining more wealth or worldly possessions. I went back to Audrey's blog, and she actually adopted this from Ephesians 3:20 "Now to Him who is able to do immeasurably more than we could ever ask or imagine..."
When I went through having an
ectopic pregnancy this summer
, it was hard. The timing was great for both the school year and my cousin's wedding in May. It was perfect. Except that it wasn't. There was MORE. God had a different plan. He had something else in store. And here I am, 20 weeks
pregnant
today.
I want to get more out of my relationships with my husband, family, and friends.
I want to get more out of this amazing experience of being pregnant.
I want to get more from becoming a mother for the first time and building a relationship with this new little life we have created.
I want to be more present.
I want to pray more.
I want to put more of myself into the things that I love and am passionate about.
That is what
Always More
will mean for me this year.
(and maybe I'll get a piece of Always More merchandise from
Audrey's shop
....who knows?)